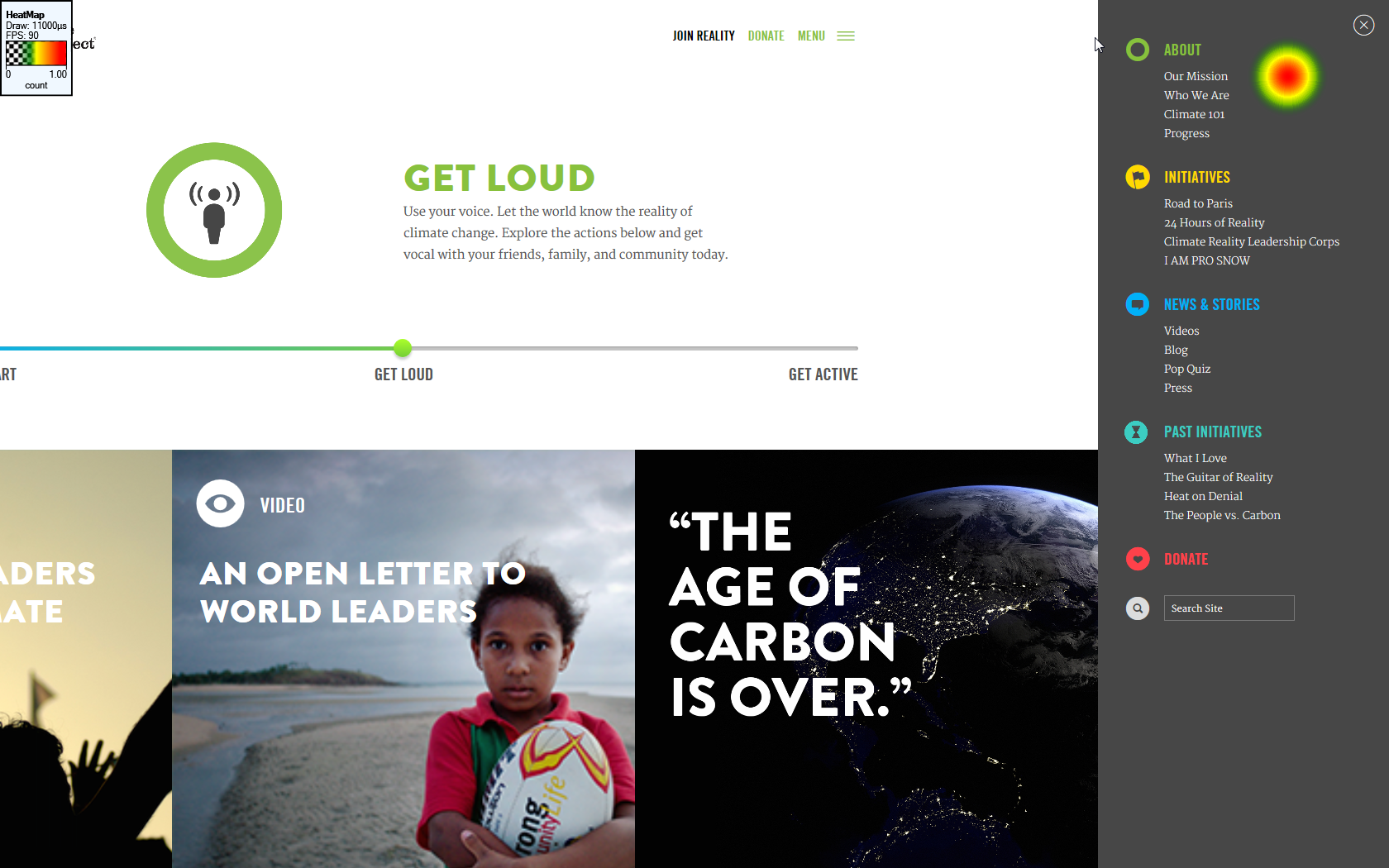 In a user experience class in Fall of 2015, my colleague and I created a usability test for the Climate Reality Project web site. We worked together to design the test, recruit testers, conduct the test, and administer a SurveyMonkey digital survey after each tester finished.
Then we examined the results, as well as provided suggestions for the site owners. We used Tobii Eye Tracker plus an external video camera and hand-written notes to gather data about user reactions to their tasks. In the screen capture image above, we asked the tester to find the main navigation, which had been hidden in a 'hamburger' collapsed menu.
View the final usability report PDF.